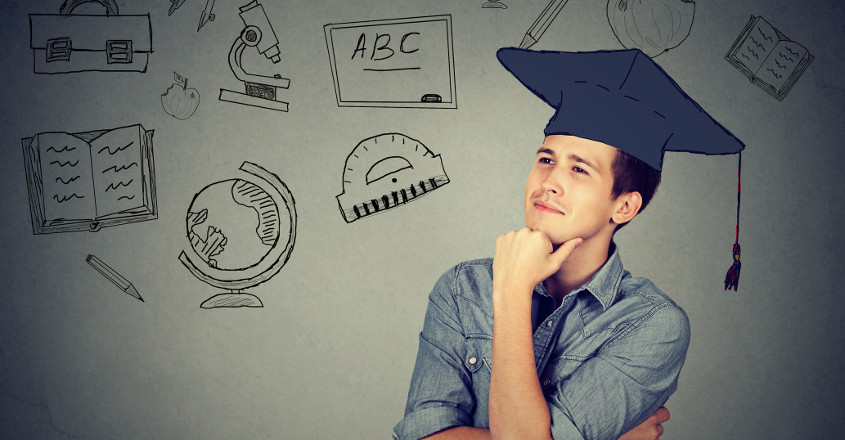 Studying abroad has its own set of benefits. With international qualifications, you can definitely stand out in the crowd and win over any competition. Not only do your chance of getting a good job enhances, but you also get to put your hands on some really lucrative pay packages. Best consultancy to study abroad can provide the best solution. 
However, just the idea to move to a foreign country is not enough. One of the major reasons that owing to which the dream of studying abroad of many students goes in vain is because they fail to pinpoint a good country to pursue their education from or are not aware of the pre-requisites they need to fulfill. In this article, you will read about why studying in the UK is a good idea:
Academic excellence: If you are looking to add value to your life through higher studies, then the UK is the place for you. You will be happy to know that 7 out of the 100 world's top universities are in the UK. This means you will find many top-notch universities in the UK. 
Learning flexibility: The best part about studying in the UK is that you don't have to learn pre-decided subjects under a certain course. You can always enjoy the flexibility to pick out your choice, which makes learning an enjoyable experience.
Work opportunities post-study: As per this introduction, international students studying in the UK can easily stay back in the country for two years and look for a job. This is applicable to undergraduate as well as graduate students. 
Course duration and fee structure: As compared to other countries, the time need to complete a degree in the UK is lesser. For example, if a postgraduate degree needs two or three years outside the UK, the same course takes only one year in the UK. This benefits the students to make international education inexpensive.
The top courses to get enroll in the UK
Every student is fascinated by some or another stream of study. This acts as a deciding factor when selecting a country for pursuing higher education abroad. Some of the courses, that most international students prefer to pursue in the UK, including engineering, computing and IT, etc. Under each of the heads, there are primary streams. Now, this is one thing that most of the students fight with and that is because there are not enough dependable resources available.
Wrapping up
Have you been secretly wishing to study in the UK? Then connect with higher education consultants in London who can help you make the process much easier. When you go to study abroad, you can come back as an independent, confident, and groomed individual. When you are seeking support with your application to a university in the UK, feel free to get in touch with the most trusted study abroad consultants. You will be delighted to know that there are consultants who have supported more than thousands of students to date and would love to have you as a part of our community. So, do not delay and it is time to fly to the UK.